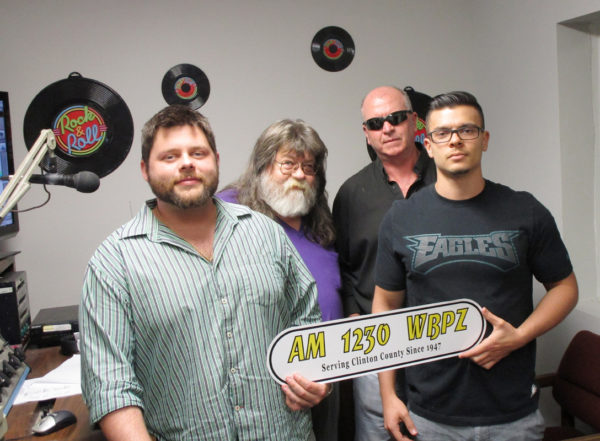 LOCK HAVEN — WBPZ has been a fixture at 1230 AM on the local radio dial since 1947. And now the longtime station is getting an upgrade, one that expands its coverage, soon to serve listeners from Williamsport to Bellefonte.
Schlesinger Communications President Jeff Schlesinger has announced that the Federal Communications Commission (FCC) earlier this month approved the company's request to broadcast WBPZ at 96.9 on the FM dial. The action will significantly improve the station's coverage area, extending well into Lycoming and Centre Counties.
Schlesinger said the FCC had recently established a window for AM radio stations to file for a companion FM operation. Schlesinger Communications filed the necessary paperwork and was notified this past week of FCC approval. He said the federal government approved new FM frequencies all across the country in the face of difficult times for broadcasters in some AM markets.
Schlesinger said the planned WBPZ simulcast on 96.9 FM and in other markets will "enhance the viability of AM radio" but said AM radio is not dead in many markets, citing what he said were communities such as Lock Haven which have "pockets of significant AM listeners."
The FCC has authorized over 1,000 of the new designations across the country; other long established AM stations in the central part of the state to file for the upgrades include WPHB in Philipsburg and WTRN in Tyrone.
The new FM authorizations are at 250 watts which, according to Schlesinger, will because of the nature of the signal, actually provide WBPZ-FM with a greater coverage area than WBPZ-AM and its 1,000 watts. New antennae will be located atop the tower of the Schlesinger's WSQV-FM transmitter site atop Sugar-Lusk Mountain west of Lock Haven. The current WBPZ-AM tower site is off Cree Drive in Lock Haven.
Schlesinger said with the FCC approval the company will file the regular application for new signal authorization as soon as possible.
Schlesinger Communications vice-president Mark Schlesinger said the new FM operation will be in stereo and will maintain WBPZ's current "good time oldies" format.