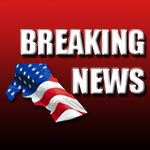 LOCK HAVEN — A Clinton County Court jury has returned a guilty verdict on multiple charges against a Mill Hall man in a night-time shooting incident a year ago; but the same jury found Joseph Newman Jr., 44, not guilty of attempted murder and terroristic threats.
The two day trial ended Friday just after 5 p.m. and the jury returned some four hours later, finding Newman guilty of aggravated assault, aggravated assault with a deadly weapon, carrying firearms without a license, simple assault, simple assault by physical menace and person not to possess.
Newman's bail was revoked after the verdict was announced; a pre-sentence investigation will be conducted.
State police had arrested Newman after the August 2016 incident in the 300 block of Main Street in Mill Hall. Newman and Michael Jason Bingaman of Mill Hall both had been taken into custody after Gary Allen Lucas of Flemington told them Newman pointed a gun at him and told him "he was going to end it tonight." Police at the time said Newman was subdued after two shots were fired at Lucas.
The altercation was part of a confrontation on Main Street in Mill Hall on Aug. 22 of last year. Lucas, according to testimony, was a member of the Outsider's Motorcycle Club while Newman was a former member.
Bingaman has his trial pending. Clinton County District Attorney Dave Strouse prosecuted the case, county Judge Michael Salisbury presiding, with Columbia County attorney Hugh Taylor representing Newman.