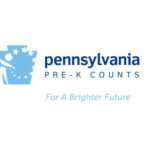 BALD EAGLE TOWNSHIP — The Keystone Central School District has been awarded a $428,400 grant towards the costs of its Pre-Kindergarten program for the upcoming school year.
Superintendent Kelly Hastings confirmed receipt of the grant to therecord-online and termed the information "wonderful news." She said the money was obtained in partnership with the Child Development and Family Council of Centre County. She said it would help fund a portion of Keystone Central's current Pre-K program specifically for students who meet the eligibility criteria.
Hastings said the award is for a one year period and said there is a "strong possibility" of funding in the future. A strong proponent of the program, going into its second year locally, Hastings said, "We believe strongly in our Pre-K program and see it as a true reform effort and economic stimulus that will benefit not only the school district, but the entire community."
The district instituted its first Pre-K program in the last school year and a faction on the school board earlier this summer attempted to eliminate the program for the 2017-18 school year. That effort failed on a 6-3 vote on two separate occasions. Board opponents said it was too expensive for the district and impaired enrollment in the local Infant Development program.
At the time of Pre-K approval last year, district curriculum director Terry Murty described the program as "a wonderful opportunity for the families in KCSD, with this offering along with Head Start and other private providers a significant number of 4 year-olds will now have access to a quality preschool program."
Also new for the upcoming school year, Hasting said on Friday, is word that elementary students will have access to "Imagine Learning," a computer program that provides support and practice of Common Core skills in the areas of English Language Arts and Mathematics. She said the program is free to the district in the next school year and is made possible through a partnership with Central Intermediate Unit #10 and the state Department of Education.