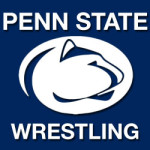 UNIVERSITY PARK — The summertime wrestling community rumors have proved true: Penn State's standout lightweight Nick Suriano is transferring to Rutgers.
Penn State Tuesday issued a statement confirming the New Jersey native has been granted his release from the Nittany Lion program to switch to Big 10 rival Rutgers:
"Nick Suriano recently requested a release so that he could transfer to Rutgers. We granted this release. Subject to Big Ten policy, any intra-conference transfer is required to sit for one year before they are again eligible to participate. Nick is open to transfer to Rutgers and will be subject to that school's policies (conference or otherwise) on transfer and eligibility status. We support and work within the Big Ten policy."
Word on the release came after summertime reports that Suriano wanted to transfer to his home state but Penn State would not grant a release, an action which would have cost the Paramus, NJ native a year of eligibility.
Suriano went 17-1 at 125 pounds a year ago but suffered an ankle injury prior to the Big Ten tournament and was unable to compete again, despite efforts to ready him for both the Big Ten and NCAA tourneys.
Suriano would have been a sophomore at PSU this year and his departure leaves a lineup hole at 125 for the defending NCAA champions who bring back five national champs.
Rutgers is coached by Scott Goodale, a 1995 graduate of Lock Haven University, The Scarlet Knights went 12-5 a year ago.