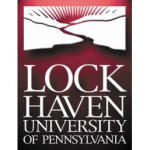 LOCK HAVEN – Lock Haven University, in partnership with the Clinton County Arts Council, is pleased to present the Pennsylvania Centre Orchestra on Sunday, May 4, 2014 at Price Auditorium. Music Director Douglas Meyer will lead the orchestra in a program of Music From the Movies.
Lock Haven University is extremely pleased to bring The Pennsylvania Centre Orchestra to Lock Haven University's main campus to present Music From the Movies. Selections include: Vivaldi: Summer from The Four Seasons, featuring Sally Williams Minnich, violin. Copland: Music from the Movies. Mozart: Piano Concerto no. 21 in C ("Elvira Madigan"), featuring LHU Professor David Curtin, piano. Sibelius: The Swan of Tuonela.
All seating is reserved, and tickets are available for purchase at www.lhup.edu/orchestra.html . Ticket prices are as follows: $10 for adults, $5 for students 18 and younger, and tickets can be obtained free of charge for LHU students with an ID.
The Pennsylvania Centre Orchestra is sponsored in part by the Lock Haven University Foundation.
For more information, please contact Kelly Hibbler at (570) 484.2147.