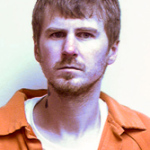 LOCK HAVEN – A Pennsylvania Superior Court panel has turned down a reduced sentence request on behalf of confessed murderer William "B-J" Snyder of Renovo.
The recent appellate court action is in line with a similar decision from Clinton County Judge Michael Salisbury who last fall declined a similar request. Snyder, 37, had confessed to murder in the April 2015 strangulation death of his wife Kelley Jo Snyder. Judge Salisbury had imposed a sentence of 20 to 52 years based on plea bargain confessions to third degree murder and abuse of a corpse.
Snyder in his appeal contended that Salisbury had improperly ignored his "extreme remorse," his acceptance of responsibility and his understanding of how his mental health altered his judgment. He contended the court put too much emphasis on punishment and not enough emphasis on Snyder's time in the military which included being wounded in Iraq, post-traumatic stress disorder and no previous criminal record.
Salisbury had imposed the sentence last October, the length of which was later appealed by Snyder. The local court rejected the request later that month. Snyder had entered a guilty plea to reduced charges in December of 2015.