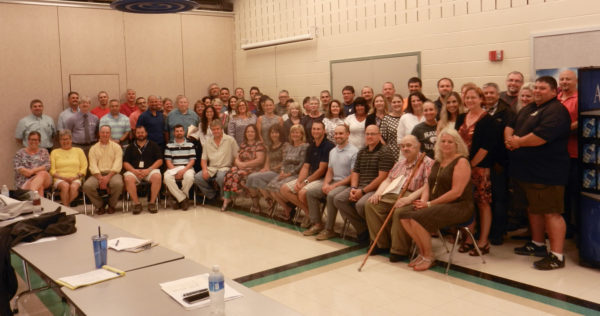 BALD EAGLE TOWNSHIP — Thursday night was the first meeting night for a Keystone Central task force charged with finding $10 million in savings in the school district's 2018-19 budget.
After the 37 community volunteers posed for a group picture with district officials, they broke up into panels on seven different topics to explore for savings to assistant the financially beleaguered district. After their individual meetings with district "facilitators," the committee members met jointly and followed up with requests to the district for additional information prior to the next meeting set for Aug. 10.
Monthly meetings are to be held through October and the school board will then review the task force recommendations at an Oct. 26 meeting.
The task force was created in the wake of word that the district's one-time surplus of $21 million could be gone next year if district expenses continue at their recent clip. The group is looking at a 13 percent cut in the current annual budget of $77 million, and/or development of new revenue streams to help balance the 2018-19 budget.
Categories under review: athletics/extra-curricular activities; operational management; career and technology education programming; secondary programming; technology initative; elementary programming; property services/security.