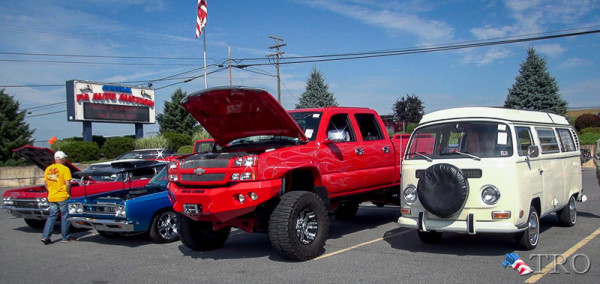 MACKEYVILLE – The 16th annual Central Pennsylvania Auto Auction Classic and Antique Auction is scheduled for this Friday and Saturday and will see over 400 desirable vehicles on the auction block. For the second year in a row worldwide live stream coverage will be provided on the CPAA website and therecord-online.
As a special presentation we are going to offer a special video introduction featuring CPAA CEO, Grant Miller and Stewart Howden, Classic Car Sales Manager at 7 p.m. tonight, July 14, 2017.
Tomorrow and Saturday you can view the live video stream of the auction at the CPAA web site.
Auction hours are Friday from 9 a.m. to 6 p.m. and Saturday from 9 a.m. to 4 p.m. 225 vehicles are to be auctioned on Friday, another 175 on Saturday. This year's sale will include many classic vehicles from CPAA owner Grant Miller's personal stock from his nearby classic car museum.