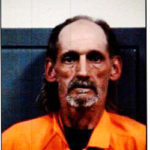 RENOVO — State police have charged a Renovo man with using the power of attorney to take $67,420 from a Renovo area woman over a nine month period.
The accused is Theodore Coover, 57. He was remanded to the Clinton County Correctional Facility following his arrest. Police did not release the identity of the alleged victim. The police report said the location of the crime was the Renovo Road in Noyes Township.
Investigating officer Ickes said the crime occurred as Coover was alleged to have used the power of attorney to make 405 transactions over a nine month period, using the funds for himself. The dates of the offenses were reported to be from April 17 of 2016 to January 31 of this year.
Charges were filed before District Judge Frank Mills; they are theft by unlawful taking or disposition, theft by deception and receiving stolen property.