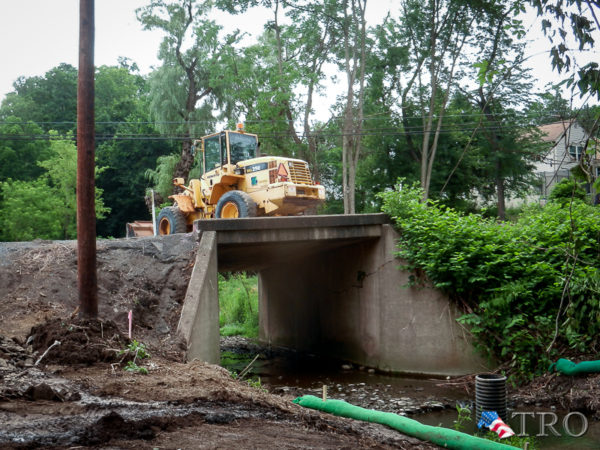 LOCK HAVEN – The Pennsylvania Department of Transportation (PennDOT) began work this week to replace a bridge in Woodward Township. The bridge spans Reeds Run on Route 1020 (Mill Hill Road), just west of the Clinton County SPCA. The current bridge dates from 1952 and carries an average of more than 1,600 vehicles daily. Replacement work has required closing the bridge, with a short detour in effect. Replacement will allow PennDOT to remove the bridge from Clinton County's structurally deficient list.
The official detour will be in place for the duration of the project, which is expected to last until August 4. Detour signing will direct drivers to use Route 664, Route 120 (Jay Street) and Route 150. PennDOT will open the new box culvert and lift the detour ahead of schedule if work progress allows.
This project is a joint effort between PennDOT and Nestlerode Contracting Company, Inc. of Lock Haven. PennDOT Clinton County Maintenance will perform excavation of the old bridge and back-filling of the new box culvert. The contractor will install the new box, pave approaches and roadway, and install guide rail. All work is weather dependent,
Drivers are reminded to follow detour signs, use caution in and around work zones, and always buckle up.