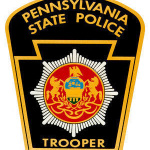 GREENE TOWNSHIP — A 21-year-old Lamar man was killed in an ATV crash on Mt. Rainsares Road in Greene Township Wednesday night.
Clinton County Coroner Zach Hanna Thursday released the identity of the victim as Shane M. Ammerman.
According to the state police report, Ammerman was operating an ATV east on Mt. Rainsares Road at a high rate of speed. Police said the ATV failed to negotiate a curve in the roadway, traveled off the south side of the road, striking an embankment; the ATV continued through the woods, strike a tree, causing the vehicle to roll, Ammerman separated from the ATV after the initial point of impact. He was later pronounced dead by the coroner.
Investigating officer Cody Klinger said the accident occurred just before 11 p.m. Wednesday and continues under investigation.