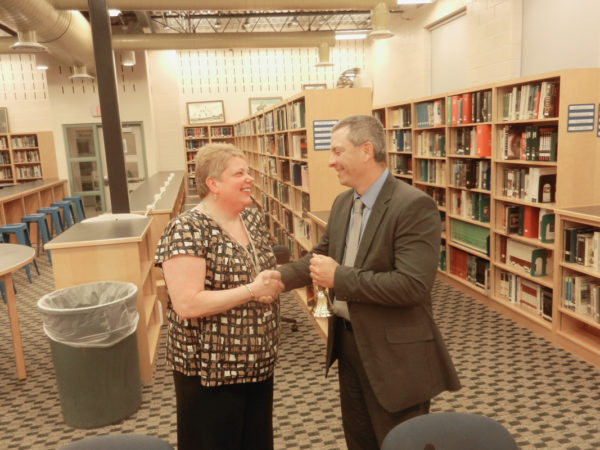 BALD EAGLE TOWNSHIP — In a condensed version of its May approval, the Keystone Central school board Thursday night gave final approval to a $77 million budget for the next school year. Unchanged from the May vote, the document hikes real estate taxes by 3.4 percent and keeps intact a series of cuts first proposed at the board's April meeting. It also takes another $6 million from the district's shrinking surplus to balance it.
The vote to approve was 6-3, identical to the May vote. Supporting the budget were board president Butch Knauff and board members Albert Jones, Jeff Johnston, Wayne Koch, Tom Shafer and Greg Strouse. Voting no were Roger Elling, Charlie Rosamilia and Debra Smith.
Elling was again sharply critical of the district decision to keep intact its Pre-Kindergarten program for a second year. He said the district can't afford its continuation, given budget constraints. He also argued the program was impacting enrollment in the Lock Haven area Infant Development program. Elling moved that the Pre-K program be dropped, but his motion failed on a 6-3 vote, Rosamilia and Smith sharing his view. A similar motion at the May meeting also failed to pass.
Otherwise the meeting was routine and quick, lasting little over an hour, as compared to the May meeting that lasted well over three hours. There was virtually no one present from the general public, as opposed to full houses at the April and May meetings.
The board did approve a contract with local realtor Beth Riccardo to market and sell the former Lamar Township elementary school, now used for storage. Superintendent Kelly Hastings recognized Beech Creek area representative Greg Strouse, attending his last meeting, for his four-plus years on the board. He had submitted his resignation earlier, effective this Friday. Hastings said an advertisement will be placed, seeking a replacement. The school board will select the new representative.