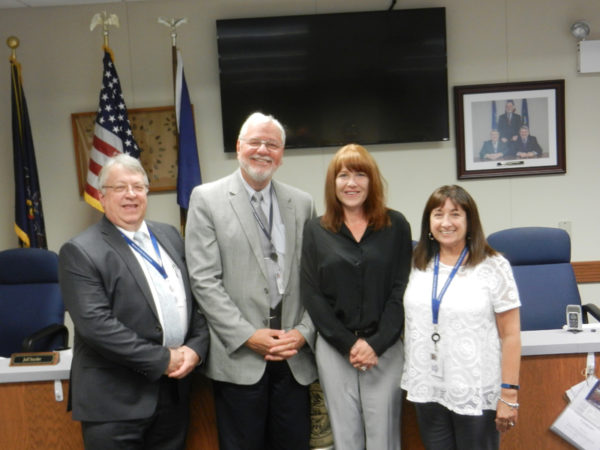 LOCK HAVEN — Clinton County government has its first-ever Human Resources Administrator. The county commissioners Thursday approved and announced the hiring of Melinda Fryer for the newly created position.
Fryer brings with her 15 years experience in human resource work, most recently with NuWeld Inc of Williamsport. A Woolrich area resident, she is a graduate of Bald Eagle-Nittany High School and Colorado Technical University.
Commissioners Pete Smeltz and Paul Conklin (fellow commissioner Jeff Snyder was away on training) said the time had come to have someone to address employee-related matters for the county's 230 employees. Conklin said Clinton County becomes the last of Pennsylvania's sixth class counties to create such a position. Conklin noted the complexity of the world today and indicated the person occupying the new position could help keep the county out of future court situations. Smeltz said the human resources post had been discussed by previous boards.
Human resource matters had previously been handled by chief clerk Jann Meyers and Smeltz said the commissioners and Meyers had devoted considerable hours to those responsibilities. Meyers said Fryer was selected from an original field of some 45 to 50 applicants. She is to begin her duties Monday, June 19, her pay set at $44,119.