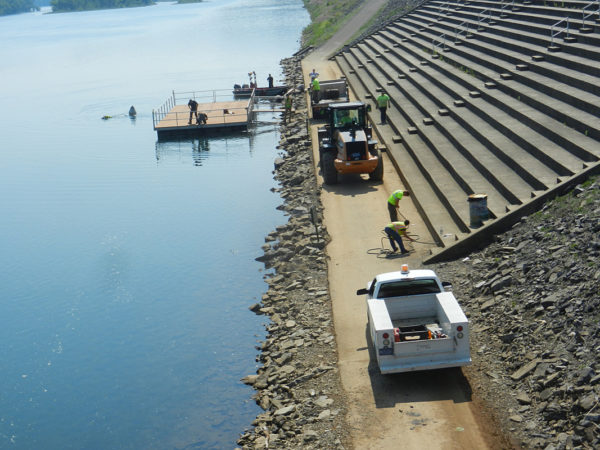 LOCK HAVEN — City crews Tuesday completed the setup phase of the floating stage in front of the J. Doyle Corman Amphitheatre preparatory to the start of the Sunday along-the-river portion of Lock Haven's free summer concert series.
LIXX will kick off the eleven Sunday concerts with a 6:30 p.m. start time. The amphitheatre shows will run every Sunday through August 20. There will be one Saturday concert this season, Pittsburgh's Billy Price Band on Saturday, Aug. 19, in conjunction with the second annual Lock Haven JAMS Festival Aug. 18-19.
Meanwhile the Friday night concerts at Triangle Park will continue with week three this Friday, a 6 p.m. appearance from Keystone Society of Swing.