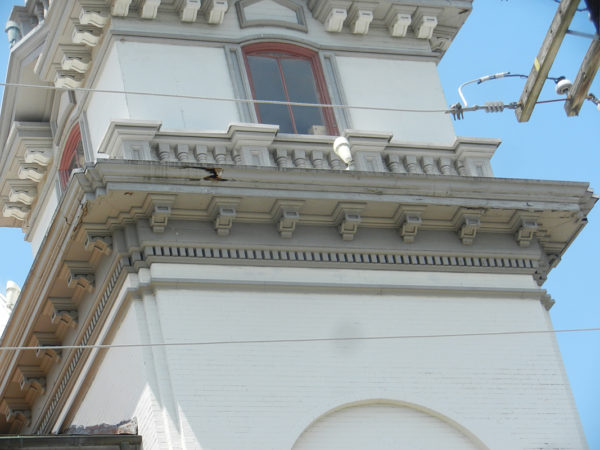 LOCK HAVEN — Clinton County's Court House towers, falling into some state of disrepair in recent years, are scheduled for a soon-to-start fix-up.
The county court house dates to 1867, plans approved by the commissioners in July of that year, 150 years ago. Construction was completed in 1869 at a cost of $102,464. This summer's improvements to the towers, including new lighting, will cost $55,280, according to county commissioner Jeff Snyder. The project will be financed as part of a county bond issue which also provided funding for the former Piper Aircraft "blue building."
Snyder told therecord-online a tower project meeting will be held Wednesday with county safety director Rob Moore, maintenance director Mike Duck and a representative from project contractor WB4 Construction Company. He said the project will get underway as soon as the ordered paint arrives.
Two cranes, one 86-feet, the other 125-feet, will be utilized. Snyder said the main purpose for the Wednesday meeting will be to determine the areas that will need to be cordoned off for the safety of those needing to visit the court house. In addition to repairs and painting the contractors will also be installing the new lights.