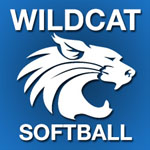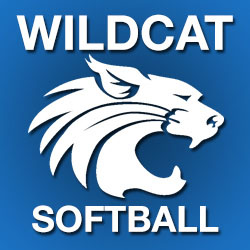 CRESSON—The Central Mountain softball team gave its all in its PIAA quarterfinal contest Thursday afternoon, but a back-and-forth game saw WPIAL champion West Allegheny plate two sixth-inning runs to pull out a 5-3 win.
For the Lady Wildcats it ended a spectacular play-off run, three solid wins before succumbing to the 23-1 Indians. Central Mountain will finish at 15-8, the Heartland Conference and District 6 champions and a PIAA first-round winner.
Central Mountain scored first, Josie Dershem singling, stealing second and third and scoring on a Cait Brush single. West Allegheny took the lead in the bottom of the third, using a single and triple and a wild pitch for a 2-1 lead.
The Lady Wildcats answered with two unearned runs in the top of the fourth. Things were set up with a Morgan Wetzel single and an Autumn Young double, two runs scoring on an Indian misplay. WA tied things up at 3-3 with a run in the bottom of the fifth, the Lady 'Cats preventing further damage after a couple walks on a perfectly executed Skylar Smith to Josie Dershem to Jenni Skow 6-4-3 double-play.
The game turned in the bottom of the sixth when the bottom of the West Allegheny lineup produced two runs, using a double, a walk, a single and a sacrifice fly for a 5-3 lead. Central Mountain would go down 1-2-3 in the top of the seventh, ending an otherwise great finish to the season for a young Lady 'Cat squad.
Central Mountain was held to six hits, two singles from Wetzel, the double from Autumn Young and singles from Josie Dershem and Smith. Cait Brush was the hard-luck loser, going the distance, giving up five runs and eight hits, her defense playing error-free ball behind her. In addition to the infield double-play, Wetzel made two spectacular catches in centerfield.
| | | | | | | | | | | |
| --- | --- | --- | --- | --- | --- | --- | --- | --- | --- | --- |
| June 8, 2017 | 1 | 2 | 3 | 4 | 5 | 6 | 7 | R | H | E |
| CENTRAL MOUNTAIN | 1 | 0 | 0 | 2 | 0 | 0 | 0 | 3 | 6 | 0 |
| WEST ALLEGHENY | 0 | 0 | 2 | 0 | 1 | 2 | 0 | 5 | 8 | 4 |