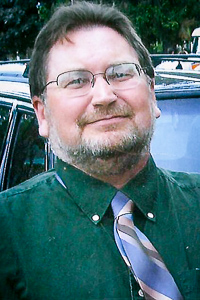 Alvin Ray "Butch" McKeague, born to Raymond and Deloras McKeague in Lock Haven on January 20, 1954, passed away Tuesday, May 30, 2017.
He was employed in Radiology and Occupational Medicine for 43 years, spreading humor and charming smiles to all of his co-workers.
Alvin enjoyed fishing and target shooting.
He loved telling stories and making people laugh.
Surviving is his son, Dr. Matthew McKeague of Kutztown; his brother, William (Janice) McKeague of Plains; and the mother-of-his-son, Linda McKeague of Lock Haven.
He was preceded in death by his parents, Raymond McKeague and Deloras Zeek; his brother, John McKeague; and his step-father, John Zeek.
A visitation will be held on Friday, June 2, 2017 from 6 until 8 P.M at the Donald G. Walker Funeral Home, Inc., 231 High St., Flemington.
Memorial contributions in Alvin's name may be made to Centre Crossings Hospice through the funeral home.
Online condolences may be given by visiting www.donaldwalkerfuneralhome.com