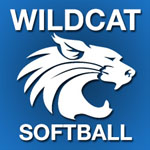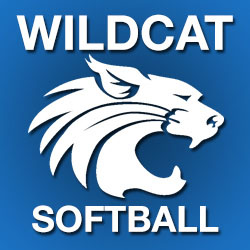 STATE COLLEGE – In another tight game Central Mountain dug deep to play some extra innings, eventually falling 9-8 to State College in CM's regular season finale.
The Lady Wildcats scored, first putting up 3 runs in the first inning, then the Lady Little Lions answered back with 3 runs of their own in the second inning for the first tie score of the contest at 3-3 heading into the third inning. In the third, State added 4 more runs and another run in the fifth to hold a comfortable 8-4 advantage.
Then in the top of the seventh, Central Mountain put together some more offense with a fielder's choice from Josie Dershem, back-to-back walks from Caitlyn Brush and Skylar Smith, then a pair of 2 RBI doubles, one from Morgan Wetzel and another from Averie Pringle to knot the score at 8-8 to force extra innings.
Unfortunately the Lady 'Cats could only muster a lone hit, a double from Brush in the eighth inning. State College sealed the deal with a walk-off solo homer from leadoff batter, Andrea Kling to end the game in the bottom of the ninth inning.
Brush worked the first 3 innings in the circle for Cm allowing 5 hits, 2 walks. Madison Knepp finished out the last 6 innings, earning two strikeouts while giving up 5 hits but only 2 runs on the day.
Maegan Miller had three singles in the game. Brush and Wetzel also had base hits in the game as did Jenny Skow and Cassidy Brush.
Next action for Central Mountain will be Wednesday, May 24, 2017 at the District 6 AAAAA championship where they will face the first round winner between DuBois and Hollidaysburg.
May 18, 2017
1
2
3
4
5
6
7
R
H
E
CENTRAL MOUNTAIN
3
1
0
0
0
0
4
0
0
8
11
3
STATE COLLEGE
0
3
4
1
0
0
0
0
1
9
10
3