This slideshow requires JavaScript.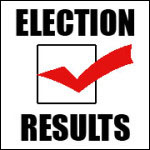 LOCK HAVEN – The turnout was light, contested races few as Clinton County's major party voters went to the polls in the Tuesday primary election. The unofficial tabulations were completed at the county's Garden Building just before 10 p.m. and they showed that veteran Lock Haven area district judge Joseph Sanders III will be in a November runoff against Lock Haven police chief Keith Kibler.
Both candidates cross-filed and Kibler, a Republican, easily won his party's nomination, 871 to Sanders' 516 votes. Sanders, a Democrat, took that party nomination with 693 votes to Kibler's 610.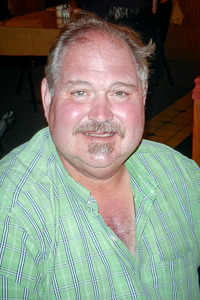 Renovo area district judge Frank Mills, forced into a November runoff six years ago, took both party nominations this time around over challenger Eric Ditty, assuring Mills another six-year term as district judge. Mills won the Democratic nomination, 281 to Ditty's 159. The GOP nomination went to Mills, 190 to 173.
Mill Hall area district judge John Maggs was unopposed for another term in office.
One veteran Keystone Central school board member may be in jeopardy. The election night tally showed challenger Eric Probert winning the Republican nomination over Renovo area representative/board president Butch Knauff, the vote 188 to 173 in Probert's favor. The two tied for the Democratic nomination at 216 each.
Another incumbent board member retained his seat: hill district representative Roger Elling took the Democratic nomination with 119 votes to 81 for challenger William Mincer. Elling was unopposed for the Republican nomination. Another board member, Albert Jones from Woodward Township, was unopposed for re-election. Board member Tom Shafer elected not to seek re-election from the Mill Hall/Lamar Township region and there were no names on the ballot there although there were reports a candidate was seeking a write-in nomination.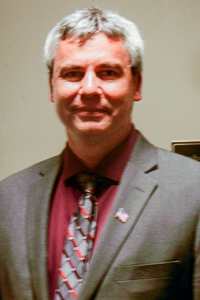 There was one contested race in Lock Haven, the Democratic nomination for a 2-year term on city council. Incumbent Jonathan Bravard edged Richard Morris by a 171 to 166 margin.
Veteran Woodward Township supervisor Clyde Glossner fell short in seeking the GOP nomination for another term. The unofficial tally showed Wayne Love with 103 votes, Glossner with 90 and Eric Jacobs with 67. There were no Democratic candidates on the ballot in Woodward but there were 134 write-in votes recorded, meaning the official canvas could show a successful candidate for that party's nomination.
Voters from the county's two main parties lined up the finalists for November for two row offices. County treasurer Michelle Kunes, completing her first full term in office, was unopposed for the GOP nomination while current county auditor Michelle Crowell was unopposed for the Democratic nomination. First-term county coroner Zach Hanna was unopposed for the Democratic nomination and no Republicans have filed to run against him.
Despite optimum weather conditions Tuesday, the turnout in this "off-year" election was light, just over 20 percent of eligible Republicans and Democrats voting.