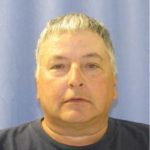 BELLEFONTE – The Pennsylvania Superior Court Tuesday affirmed the conviction of Michael Miller, 64, of Howard on animal cruelty and charges related to shooting a neighbor's dog. Centre County District Attorney Stacy Parks Miller announced the appellate court affirmation.
She said in a release after a two day jury trial in December 2015, a Centre County jury found Miller guilty on one count of animal cruelty and eight counts of recklessly endangering another person. The victims included one adult and seven children, ranging in ages from nine months old to fourteen years old.
The charges stemmed from an August 2014 incident where Miller shot his neighbor's dog, Copper, with a .22 rifle from a distance of approximately 50 yards. The animal was struck in the face and seriously wounded by the rifle shot. Directly behind the dog was a daycare center where seven children were present and being cared for. Parks Miller said everyone at the daycare was put in danger by the shot, as they were 150 yards behind the dog.
Miller was found not guilty one count of possession instrument of crime with intent. Miller received a directed verdict of acquittal from Judge Thomas Kistler on one charge of disorderly conduct.
On January 19, 2016, Miller was sentenced to serve 11 ½ – 23 ½ months in the Centre County Correctional Facility.
On April 5 of this year a three judge panel of the Pennsylvania Superior Court heard oral argument on Miller's appeal. On Tuesday, the Superior Court affirmed the conviction. District Attorney Parks Miller stated, "We are pleased by the Superior Court's decision. This defendant put young children in grave danger when he callously shot his neighbor's dog, and this community simply cannot stand for that."