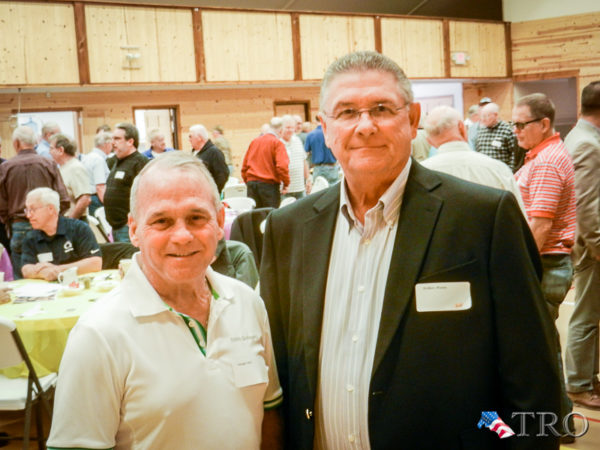 ALLISON TOWNSHIP – From Ronald "Peanut" Aungst to Donald "Woozy" Walker, wrestling greats, near greats, not so greats and fans of all shapes, ages and sizes gathered Wednesday morning just outside Flemington for the latest and largest of the semi-annual wrestling breakfasts of central Pennsylvania.
This spring's event attracted some 170 ex-wrestlers and fans to the Flemington Church of Christ, the facility large enough to feed the largest turnout yet in the seven-year-old series dating back to the spring of 2010, according to breakfast organizer Tom Elling.
The premise is a simple one, Elling said, "to get old friends and competitors together to remember and relive the past glories and heartbreaks, always a wonderful day to renew old friendships." Elling, a former wrestler, coach and nationally-recognized wrestling writer, said, "It is always special to me when my high school coach Les Turner can make it from Brookville."
Turner's appearance typifies the historic nature of wrestling and its place in the sports culture of central Pennsylvania. The now retired coach Turner was on the Lock Haven University wrestling team in the Gus DeAugustino era better than six decades ago and later coached Elling at Moshanon Valley High School, circa 1960, back in the days the Mo Valley dual meets were wrestled in the Houtzdale American Legion.
Elling scanned the reservation list which includes attendees from New Jersey, New York, Ohio, Maryland and West Virginia. This week's event brought former Lehigh NCAA champion Ed Hamer from Florida. He was accompanied by retired Lehigh coach Thad Turner and longtime wrestling broadcaster Larry Sheridan.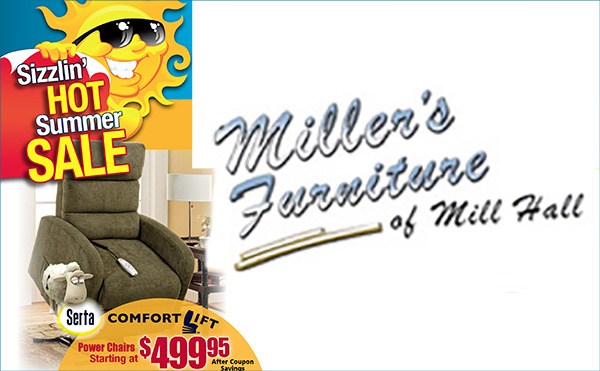 And it's not just men; women too are welcomed, said Elling. Ann Perry Ritter, daughter of late Pitt coach Rex Perry, is a regular attendee, along with Bonnie Day who was present with her husband, Jack Day, a Bald Eagle-Nittany High School wrestler better than half a century ago.
The format for the event is informal, honoring by introducing and recognizing recent inductees in the various Halls of Fame, and also noting those who have passed away.
Elling and his former LHU teammate and retired Bald Eagle Area coach Dick Rhoades started the area wrestling breakfasts "with the purpose of just getting old wrestling friends together," Elling said. It is modeled on a similar event originated previously in the Jersey Shore – Milton area where retired Jersey Shore coach Rod Laub is still active in staging the event in PIAA's District 4. Elling said Rhoades' brother Lloyd and Don Burris, another former BEA coach help plan the Clinton/Centre County area twice-yearly event.
That first breakfast foray drew 22 former coaches, wrestlers and media types to the old Eat 'N Park in State College.
Those in attendance this time around included former PIAA wrestling champ Jeff Richardson from Johnstown who went onto a football/wrestling career at Michigan State (where he was a national champ) and a stint in the NFL. Others present included the NCAA coach of the year in Penn State's Cael Sanderson. Sanderson and Richardson were among a number of former NCAA wrestling champs, including Lock Haven High School's first and only national champ in Paul Powell.

This slideshow requires JavaScript.