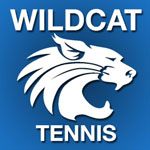 MILTON – Central Mountain had a another road win in PHAC boys' tennis, this time a 4-1 victory over The Black Panters. The win put CM at 9-6 on the year.
In the Wildcats only loss, Miton's 1 Ethan Vipond edged CM's Matt Schubach, 6-2, 2-6, 6-3 at No. 1 singles. At No. 2, it was Wildcat, Matt Marasco over Milton's Michael Lewis, 6-4, 6-4. Then at No. 3, Central Mountain's Raahi Chapla took down Milton's Jacob Meredith, 6-1, 6-0.
In No. 1 doubles, Micah Brinker and Thomas Cygan defeated Noah Irvin and AJ Grassi, 6-2, 6 whole at No. 2 doubles it was CM's Yash Adroja and Morgan Talbot defeated Trevor Fink and Caleb Orr, 6-1, 6-0.
CENTRAL MOUNTAIN 4 MILTON 1
1 Ethan Vipond T def Matt Schubach 6-2 2-6 6-3
2 Matt Marasco CM def Michael Lewis 6-4 6-4
3 Raahi Chapla CM def Jacob Meredith 6-1 6-0
1D Micah Brinker/Thomas Cygan CM def Noah Irvin/AJ Grassi 6-2 6-0
2D Yash Adroja/Morgan Talbot CM def Trevor Fink/Caleb Orr 6-1 6-0