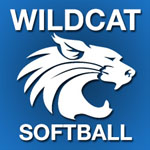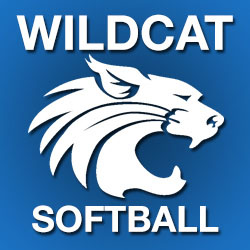 MIDDLEBURG – Central Mountain took four innings to bring their bats to life, though, after that it was a resounding Hit Parade for the Lady Wildcats to dominate the Lady Mustangs 13-2 in six innings.
In the course of the game, CM pounded out 16 hits including two 2-run homers, one each from Caitlyn Brush in the fifth inning and from Josey Dershem in the sixth. Brush's dinger was her first-ever in her career. Both Dershem and Brush also recorded base hits on the night.
Other hits came from Maegan Miller, a single and 2 doubles; Morgan Wetzel, a double and 2 base hits; Skylar Smith had a 2 RB1 double; Autumn Young had a pair of singles with Madison Knepp a double and 1 single each from Bailee Renninger and Madalyn Bechdel.
Knepp worked the circle for the entire game giving up 4 hits, two were solo homers for Midd-West. Knepp also struck out 5 Lady Mustang batters, walking 2.
Central Mountain will host Selinsgrove tomorrow, May 9, 2017. That game will be streamed live here at the record-online.com.
| | | | | | | | | | | |
| --- | --- | --- | --- | --- | --- | --- | --- | --- | --- | --- |
| MAY 8, 2017 | 1 | 2 | 3 | 4 | 5 | 6 | 7 | R | H | E |
| CENTRAL MOUNTAIN | 0 | 0 | 0 | 2 | 5 | 6 | X | 13 | 16 | 0 |
| MIDD-WEST | 1 | 0 | 0 | 0 | 0 | 1 | X | 2 | 4 | 1 |