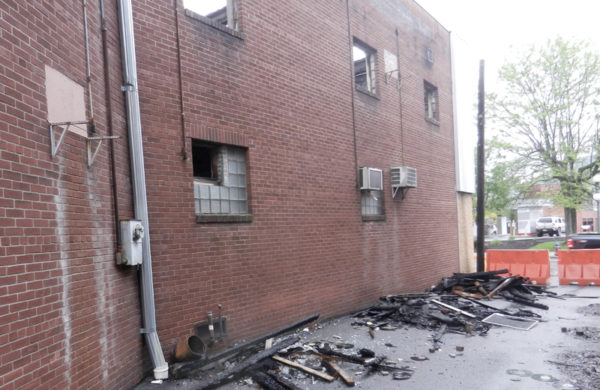 By LaKeshia Knarr
LOCK HAVEN – Rolling down the beginning of Bellefonte Avenue in downtown Lock Haven, you'll still see the building that caught fire in the early hours of Dec. 16 last year is still standing, despite being roofless, surrounded by charred debris and unusable.
Although city officials had planned to issue a demolition order on the structure in late February, they decided against doing so, city Code and Zoning Officer Cyndi Walker explained to therecord-online.com.
She said a "private developer" has come forward with interest in potentially partnering with Dave Mayes and Brian Osenbach, who co-own the 37-41 Bellefonte Ave. property under B&D Lock Haven LLC. That individual, who at this point wishes to remain anonymous, is working with Mayes and Osenbach to review three bids on demolition and will then determine if the partnership will proceed, Walker said.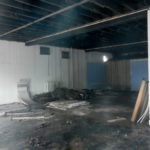 The city zoning officer said the property owners have received at least one bid so far and are waiting for two more, but she believes a decision will be made in the weeks ahead.
Mayes simply said there is no update at this time and they are continuing "looking into all options."
If the city had issued the demolition order in late February and the owners hadn't demolished the building or come up with a definitive action plan within 30 days, the cost of demolition would have fallen on the city taxpayers, Walker said.
In that scenario, the city would ultimately issue a lien against the property based on the costs incurred to demolish it. If the lien was then executed by city council and the property owners were unable to pay the cost of the lien, the city would possess the lot and be able to sell it.
The cause of the fire that blazed through the former furniture store was listed as undetermined, although it apparently began in the back end of the second floor. Property owners initially hoped to turn the building into an under-21 club. It is unclear what the future holds for the lot now.