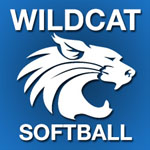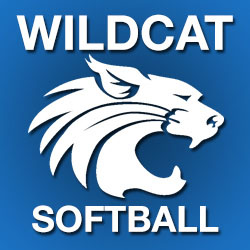 BALD EAGLE TOWNSHIP – When Central Mountain and Bellefonte meet on the softball field, everyone can be assured it's going to be a tight, hard-fought game. Today's game was a classic example as the Lady Red Raiders edged the Lady Wildcats 1-0.
Bellefonte (10-1, 7-1 Mountain League) scored the only run of the game in the top of the sixth inning when Tara Baney sent a blast to deep right field that went over the glove of CM's Maegan Miller as she dove to attempt to steal the hit away from Baney.
Baney reached third safely on the hit for a triple then scored shortly after on a passed ball for the only run of the game.
Central Mountain (9-2, 6-0 PHAC) had a similar opportunity when Miller attempted to score from third base but couldn't beat the tag of Bellefonte catcher, Taylor Kerr.
In between those threats both teams displayed very stingy defensive play, refusing to allow the opponent any breathing room.
"We needed to see a game like that," CM head coach Ben Trew said, "That's probably the best pitcher we have seen all year and she did a nice job."
"We put a little pressure on them at times with runners on base," explained Trew, "We just didn't end up getting that key hit where could get them in and score that runner," he added.
Caitlyn Brush once again went the distance in the circle and had a solid performance for the Lady 'Cats striking out 2 batters, walking one and yielding only 2 hits on the day.
Brush also helped her cause offensively reaching base on all three trips to the plate with a walk and two base hits. Skylar Smith also chalked up a pair of singles for CM and Miller also had a base hit on the day.
Baney aslo had a stellar day in the circle for Bellefonte striking out 7, walking one and giving up five hits.
Next up for the Lady Wildcats is their Thunder on the Mountain Tournament this Saturday, April 29. CM will host a tough field featuring the hosts facing DuBois at 9:30 a.m. followed by Hempfield vs Mifflin County at 11:45 a.m. The winners of those games will face-off at 4 p.m. for the championship and the losers will meet at 2 p.m. for the third place title.
| | | | | | | | | | | |
| --- | --- | --- | --- | --- | --- | --- | --- | --- | --- | --- |
| April 27, 2017 | 1 | 2 | 3 | 4 | 5 | 6 | 7 | R | H | E |
| BELLEFONTE | 0 | 0 | 0 | 0 | 0 | 1 | 0 | 1 | 2 | 0 |
| CENTRAL MOUNTAIN | 0 | 0 | 0 | 0 | 0 | 0 | 0 | 0 | 5 | 1 |