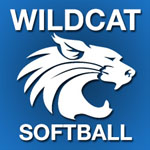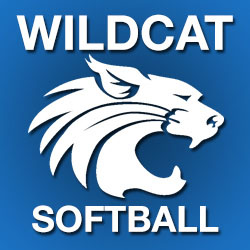 COAL TOWNSHIP – Back on March 30, Shamokin traveled to Central Mountain for their first meeting of the season, That game was called in the second inning with the Lady Wildcats holding a 1-0 lead. It was decided to continue the game when Central Mountain traveled to Shamokin for their PHAC second cycle meeting for an abbreviated double header.
Central Mountain quickly set the tone in the continuation of the first game, plating two more runs for a 3-0 lead in the bottom of the third inning. The Lady Cats tacked on 2 more runs in the fifth inning that sealed the 5-0 victory for the Lady 'Cats.
In Game 1, multiple hits came from Caitlyn Brush with a double and a single and Maegan Miller had 2 bas hits. Autumn Young and Madison Knepp both had a double in the first game and Morgan Wetzel had a base hit.
It was more of the same in Game 2 with Central Mountain was trailing 1-0, scoring 5 runs in the third inning that would be enough to prevail and sweep Shamokin in the process.
In all, the Lady Wildcats pounded out 8 hits in Game 2 with Josey Dershem recording a double and singe while Young had 2 more base hits to her credit. Skylar Smith and Wetzel both had a double in the second stanza with Miller and Brush each producing a base hit.
Brush stood tall in the circle going the distance in Game 1 and working the first four innings of Game 2. Knepp came on in relief in the fifth inning to close out Game 2.
With the wins, Central Mountain moves to 9-1 on the season, 6-0 in the PHAC.
Next, Central Mountain will host Bellefonte tomorrow, April 27, 2017.
| | | | | | | | | | | |
| --- | --- | --- | --- | --- | --- | --- | --- | --- | --- | --- |
| GAME 1 April 26, 2017 | 1 | 2 | 3 | 4 | 5 | 6 | 7 | R | H | E |
| SHAMOKIN | 0 | 0 | 0 | 0 | 0 | 0 | 0 | 0 | 3 | 3 |
| CENTRAL MOUNTAIN | 0 | 1 | 2 | 0 | 2 | 0 | X | 5 | 7 | 0 |
| | | | | | | | | | | |
| --- | --- | --- | --- | --- | --- | --- | --- | --- | --- | --- |
| GAME 2 April 26, 2017 | 1 | 2 | 3 | 4 | 5 | 6 | 7 | R | H | E |
| CENTRAL MOUNTAIN | 0 | 0 | 5 | 0 | 0 | 0 | 0 | 5 | 8 | 1 |
| SHAMOKIN | 1 | 0 | 0 | 0 | 0 | 0 | 0 | 1 | 4 | 0 |