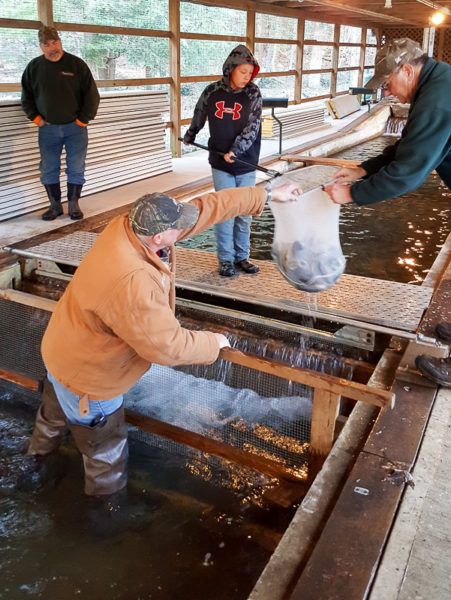 CHAPMAN TOWNSHIP – On Saturday, April 8, volunteers showed up at the Laurelly Fork Fish Nursery in Chapman Township to help stock over 7,000 trout into eight streams from Hyner to the Cooks Run Area.  Volunteers loaded their trucks with tanks filled with water and trout and hauled them to streams where the volunteers placed them in the water, bucket by bucket. Not only does the area count on the Nursery to provide the fish but it is also an excellent learning experience for the young kids that help out.
The Nursery is a co-op between Western Clinton Sportsman's Association and the PA Fish Commission. Nursery Manager, Gene Lavelle said that approximately 15,000 trout come to the nursery in June and are released in early spring just in time for the opening day of fishing season.
After the volunteers are finished stocking the streams they return to the nursery and enjoy food and drinks donated by Keith Harris.