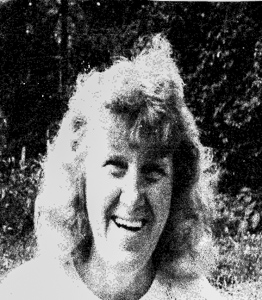 RENOVO – Ivalomae Klinefelter, 79, of South Renovo, passed away Tuesday, March 28, 2017 at Bucktail Medical Center. She was the wife of 'Captain Ken' Klinefelter. The couple celebrated their 48th wedding anniversary in October.
Born December 10, 1937 in Lewiston, NY, Ivalomae was the daughter of the late Eric and Mary (Adrian) Larson. She attended the Christian Community Church in South Renovo.
Ivalomae loved antique cars and adding to her extensive collection of lighthouse art and décor. She especially enjoyed taking her grandkids, Justine and Jaden, to the store and eating breakfast at Socky's.
In addition to her beloved husband, Ivalomae is survived by her son, Donald Kline and wife, Lisa of Hagerstown, MD; two daughters, Donna Martin and husband, Bobby of South Renovo, and Harmony Klinefelter of South Renovo; 14 grandchildren; 26 great-grandchildren; one brother, Henry Larson of Batavia, NY; and one sister, Alma Atram of South Renovo. She was preceded in death by one son, Henry Kline.
A funeral service will be held at 7:00 p.m. on Saturday, April 1, 2017 at Maxwell Funeral Home, 205 5th St., Renovo. Friends and family will be received an hour prior to the service. 'Captain Ken' Klinefelter and Pastor Rich Colvin will be officiating at the service.
Send Condolences at BestLifeTributes.com