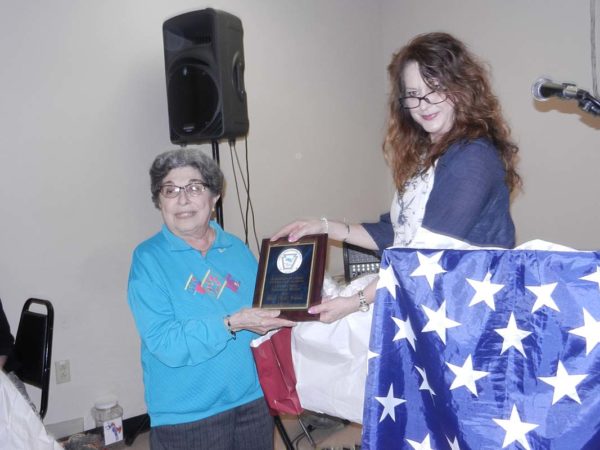 LOCK HAVEN — Clinton County Democrats highlighted their annual spring dinner with recognition for several longtime party volunteers.
The Clinton County Democratic Women recognized Toni Tomasi, the county party's veteran secretary; she is departing the post as she is moving from the area. County party chairman Joe Waltz used a Shakespeare quote to describe her, "Though she be but little, she be fierce."
Rose and Dan Reeder were named to share the Democrat of the Year Award. They were credited for decades of service to the party, everything from working in the party office, providing baked goods to writing letters to the editor. State Rep. Mike Hanna (D-Lock Haven) presented the award (Mrs. Reeder was unable to attend due to health reasons) and noted that the Reeders had been helpful in his first campaign for the state House 27 years ago.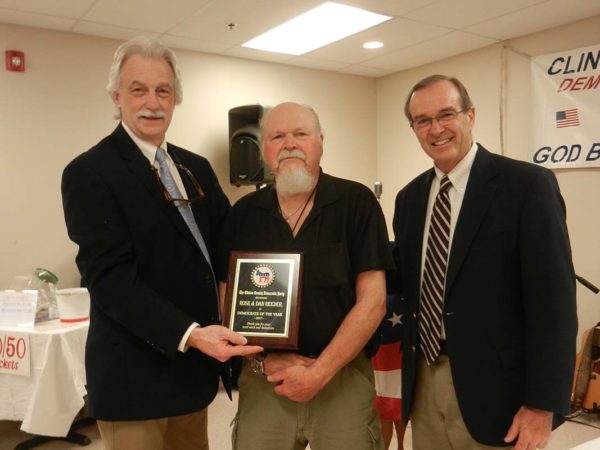 Dinner speakers included three local Democratic candidates:
Zach Hanna, unopposed for a second term as county coroner, said he would continue his emphasis on the state's heroin/prescription drug crisis, citing work with law enforcement and political leaders. He promised a focus on educating our youth to the danger of drugs.
Current county auditor Michelle Crowell is unopposed for the Democratic nomination for county treasurer. She said she would be actively involved with the county budget process and looked forward to working with the county commissioners. Michelle Kunes, the incumbent treasurer, is unopposed for the Republican nomination.
Lock Haven area district judge Joseph Sanders III related his lifetime of community service. A district judge since 2000, Sanders said he is "ready to serve" the public for another term. He has cross-filed for re-election, as has his Republican primary opponent, Lock Haven police chief Keith Kibler.
The event was held Thursday night at the Lock Haven Moose Lodge.