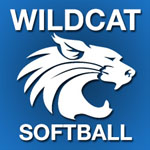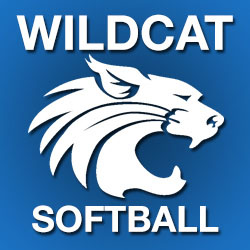 BALD EAGLE TOWNSHIP — The wins keep coming for the Central Mountain softball team.
The Lady Wildcats cranked out nine runs on 12 hits and played near-perfect defense in winning their seventh in a row on Wednesday, a 9-6 final over Altoona. Pitcher Caitlyn Smith made the pitches when she had to, touched up for 10 hits and six runs in a complete game performance but finished strong.
"It was another game where we started off getting runs," said CM head coach Ben Trew, "In 7 out of our eight games, we have scored runs in the first inning. It's always nice to get that opportunity at the start," he explained.
Every CM player had at least one hit, led by shortstop Skyler Smith who finished with a 2-for-3 performance with two doubles and four RBIs. Josie Dershem added a triple, a single and a sacrifice fly and Madalyn Bechdel chipped in with two singles and two RBIs.
Hits also came from Maegan Miller, Brush. Morgan Wetzel, Bailee Renninger, Madie Knepp and Cassidy Brush.
Central Mountain broke open a 3-3 game in the bottom of the fourth when the four sophomores (Renninger, Knepp, Cassidy Brush and Bechdel) at the bottom of the batting order opened with singles; a sacrifice fly followed from Dershem, then an RBI single from Cait Brush, an RBI double from Smith and an RBI single from Wetzel. By the time the inning ended the Lady 'Cats had plated 6 runs and led 9-3.
Now 7-1 overall and 3-0 in the Heartland Conference, Central Mountain will return to league play when they travel to Midd-West (0-3; 1-5) on Friday. Altoona, now 3-6, had a two-game winning streak ended by the Lady 'Cats.
| | | | | | | | | | | |
| --- | --- | --- | --- | --- | --- | --- | --- | --- | --- | --- |
| April 19, 2017 | 1 | 2 | 3 | 4 | 5 | 6 | 7 | R | H | E |
| ALTOONA | 0 | 0 | 3 | 0 | 3 | 0 | 0 | 6 | 10 | 1 |
| CENTRAL MOUNTAIN | 2 | 0 | 1 | 6 | 0 | 0 | X | 9 | 12 | 1 |