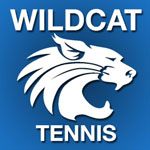 MIFFLINBURG – Central Mountain (6-4) edged Mifflinburg 3-2 to pick up another PHAC road win for the season.
It was tough going for awhile in singles action for Central Mountain with Mifflinburg's Nolan Beck defeating CM's Matt Schubach, 7-6, 6-3 at No. 1, while Tom Lichtel took care of Central Mountain's No. 2, Raahi Chapla, 6-3, 6-0.
Central Mountain's Matthew Marasco stopped the bleeding at No. 3 singles taking down Mifflinburg's, Ian Resch, 6-3, 7-5.
In doubles action it was all Central Mountain with Micah Brinker and Thomas Cygan defeating Mifflinburg's Ben Haines andJason Schanck, 6-3, 6-2 at No. 1, while Morgan Talbot andYash Adroja toppled Mifflinburg's McClenason Wagner and Blake Wray, 6-2, 6-4.
Central Mountain will be on the road again tomorrow, Wednesday, April 19, 2017 at Tyrone for non conference match.
CENTRAL MOUNTAIN 3 MIFFLINBURG 2
1 Nolan Beck M def Matt Schubach 7-6 6-3
2 Tom Lichtel M def Raahi Chapla 6-3 6-0
3 Matthew Marasco CM def Ian Resch 6-3 7-5
1D Micah Brinker/Thomas Cygan CM def Ben Haines/Jason Schanck 6-3 6-2
2D Morgan Talbot/Yash Adroja CM def McClenason Wagner/Blake Wray 6-2 6-4