By LaKeshia Knarr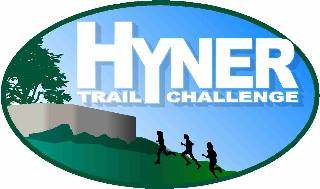 HYNER – A large group of trained runners and hikers will spend Earth Day up close and personal with Mother Nature. They will be participating in the 11th annual Hyner View Trail Challenge, kicking off Saturday morning from the Western Clinton County Sportsmen's Association's Nature & Environmental Center.
PA Department of Conservation & Natural Resources Secretary Cindy Adams Dunn will mark the start of the day's two big races: the 25K, which takes off at 9 a.m., and the 50K, taking off at 8 a.m.
The Hyner View Trail Challenge takes participants on a mental and physical test, as runners scale three major climbs and three major descents over a course of vistas, streams and woodland paths, while ultimately ascending 4,300 feet. The event is part of Trailrunner Magazine's Trophy Series and the Central PA Trophy Series, while the 50K is the first race in the PA Triple Crown of Mountain Running.
Organized by the PA Trail Dogs, the 25K (15.5-mile) race is capped off at 1,000 participants and there is no cut-off time for finishers; while the more demanding 50K (31-mile) race is limited to 300 experienced runners, who are expected to complete the course in less than nine hours. Three full-stocked aid stations are set up long the 25K journey, while seven mark the path of the 50K trek.
While no race-day sign-ups are permitted, spectators are expected. Vehicles will not be able to pull into the Nature & Environmental Center, 20 Camp Lane, Hyner. Instead, parking will be available across Route 120 behind the Eagle's Nest at 9650 Renovo Road, Hyner.
"If you want to capture the size and scope of the Hyner Challenge, seeing participants run across the Gold Star Mothers Bridge in Hyner is pretty awesome. And then watching and cheering as racers come up the mountain to the top at Hyner View is also really cool," noted county Tourism/Chamber Director Julie Brennan. "This event means a lot to Clinton County on several levels: it brings in people from across the nation to experience some of the most breathtaking and challenging terrain Pennsylvania has to offer, and those people fill up area hotels and restaurants and purchase all types of supplies. In addition, the PA Trail Dogs who organize this and several other local trail challenges, partner with many businesses, nonprofit groups, emergency responders and local and state governments to make the Hyner Challenge happen, and those partnerships benefit everyone involved. This is just an amazing event that Clinton County is proud to host."
Attendees are reminded of limited cell service in the Hyner area.
Rain is expected in varying amounts Wednesday through next week, adding another natural element for runners to overcome. In years past the experienced distance runners have managed all types of weather.
Last year, Matt Lipsey, 26, of Kersey, Pa. took first place in the 25K with a time of 2 hours, 12 minutes and 17.92 seconds; Michael Daigeaun, 36, of Philadelphia, earned the top spot in the 50K with a time of 4 hours, 32 minutes and 11.98 seconds.
The race is chip-timed by Falcon Timing, with chips placed inside runners' bibs. Results will be posted near the finish line every hour or so throughout the race and posted on falconracetiming.com once cell service is available.
To learn more about the Hyner View Trail Challenge event, visit www.hikerun.com.