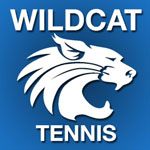 LEWISBURG – Central Mountain (3-2) ran into a buzz saw as they faced the Green Dragons in another Pennsylvania Heartland Athletic Conference match falling 5-0 to Lewisburg.
Lewisburg's Tim Sprunt took down CM's Matt Schubach, 6-1, 6-2 at No. 1 singles with Green Dragon, Carter Casamir defeating Wildcat Raahi Chapla, 6-3, 6-0 at No. 2. Then Lewisburg's Drew King earned a 6-0, 6-2 win over Central Mountain's Matt Marasco at No. 3 singles.
Lewisburg's AJ Swanson and Peter Kinnaman took care of CM's Micah Brinker and Thomas Cygan, 6-1, 6-4 at No1. 1 doubles followed by the Green Dragon's Piero Vernango and Greg Zaccono defeating Wildcats Yash Adroja and Kaden Powers, 6-2, 7-5 at No. 2 doubles.
Next up for the 'Cats will host Milton, Friday, April 6, 2017
LEWISBURG 5 CENTRAL MOUNTAIN 0
1 Tim Sprunt def Matt Schubach 6-1 6-2
2 Carter Casamir def Raahi Chapla 6-3 6-0
3 Drew King def Matt Marasco 6-0 6-2
1D AJ Swanson/Peter Kinnaman def Micah Brinker/Thomas Cygan 6-1 6-4
2D Piero Vernango/Greg Zaccono def Yash Adroja/ Kaden Powers 6-2 7-5