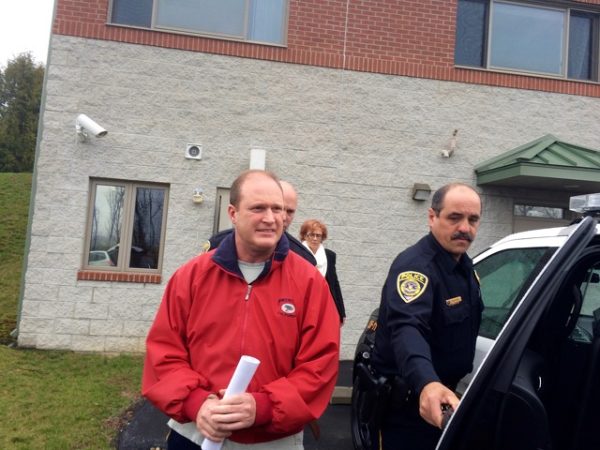 Judge Sets Bail at $1M
BELLEFONTE  – Dr. Wade Newman, who practices dentistry in Bellefonte, was arrested and preliminarily arraigned Friday before Magisterial District Judge Kelley Gillette-Walker for one count of rape of an unconscious person; one count of kidnapping; one count of sexual assault and two counts of indecent assault. Judge Gillette-WalkerBail set at $1M.
According to a release from the Centre County District Attorney's office, in October of 2016, the victim was under the dental care of Dr. Newman, who arranged for her to undergo a procedure that required the administration of anesthesia. Dr. Newman personally transported the victim from her home to another dentist's office where the procedure was performed. The DA's office said although the victim specifically instructed Dr. Newman to drop her off at her mother's home while the effects of the anesthesia wore off, he instead returned the victim to her unoccupied home, in an isolated environment where he would be alone with her. The release alleges after physically assisting the victim into her house, he raped her while she drifted in and out of consciousness.
The victim reported the rape after she regained consciousness and the Spring Township Police Department conducted an investigation. Dr. Newman later made admissions that he was attracted to the victim and that he tried to engage in sexual intercourse with the victim after her surgery. Testing on evidence collected from the rape kit exam corroborated sexual contact between the Victim and Dr. Newman, the DA's office said.
The District Attorney's Office commended the collaboration of the following police departments who all contributed to this investigation: Spring Township Police Department; State College Police Department; Bellefonte Police Department; Ferguson Township Police Department; and the Pennsylvania State Police Rockview barracks.
District Attorney Stacy Parks Miller said, "People should be able to invest total trust in the doctors they choose to care for them. When the trust is violated for sexual gratification, it is an unthinkable betrayal on numerous fronts."
In anyone has any additional information to share related to this investigation, please contact the Spring Township Police Department at 814-355-5134.
A preliminary hearing is scheduled for April 5, 2017.