By John Lipez
SOUTH RENOVO—The long-simmering case of the missing water funds in South Renovo has finally come to light but a recent court plea has not completely ended the matter.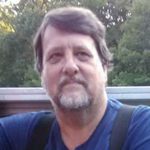 The theft issue was settled in Clinton County Court late last year when former water bill collector James B. Palmer Jr. entered a no-contest plea to state police charges he failed to deposit water bill funds over a nine month period in 2013.
The court settlement ordered Palmer, 56, to make restitution of $12,062 and pay the cost of prosecution. South Renovo Mayor Robert Cozzi told The Record the $12,062 amount includes the cost of utilizing an outside auditor to confirm unaccounted-for dollars during the 2013 period.
Meanwhile Palmer continues to sit on South Renovo council and has refused the call of fellow council members to resign. Palmer's term ends at the end of this year and he did not file to run for re-election.
Cozzi said the council position pays $20 a month. Palmer also had received a percentage of the water bill money collected when he served in that post. Cozzi said the borough sent a letter to the office of the state attorney general two weeks ago, seeking its assistance in Palmer's removal from council, but no response has been received thus far.
Cozzi expressed some exasperation at the water bill case. He said some members of council had been looking into the issue beginning four years ago, this after council had raised water rates but income flowing into the borough coffers did not increase. Once South Renovo went to an outside collection agency, Cozzi said, water collections jumped $22,000 in the first year.
And Cozzi ended with a cautionary note relative to those elected or selected to serve the public, "These people are supposed to do things for the people; they end up doing things to benefit themselves."