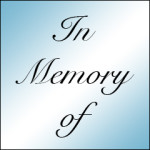 Robert E. "Bob" Conner, 65, of McElhattan, passed away Tuesday, March 14, 2017 at home, surrounded by his loving family.
Bob was born in Jersey Shore on April 29, 1951, the son of the late Clarence E. and Lela M. Embick Conner.
He was a 1969 graduate of Lock Haven High School and attended the former Williamsport Area Community College.
Following high school, Bob was employed for a short time at the Buffalo Inn in Lock Haven before working for Capitol Coach from 1970 to 1974.  As a member of the Teamsters Union, he was employed at Interstate Motor Freight from 1974 to 1984. Bob then became self-employed as an owner/operator, maintaining and driving his own tractor trailer until 2007, at which time, he returned to work for the Teamsters Union Local 764, retiring in 2015.
On May 24, 1997 in Woolrich, Bob married the former Linda K. Eggler, whom survives.
Bob was a lifetime member of the Owner Operator Independent Driver's Association (OOIDA) and a member of the Sons of the American Legion, Post 284 of Avis.
He loved spending time in his garage working on his Peterbilt truck. He also enjoyed riding his Harley-Davidson motorcycle and was an avid and "particular" handyman. Most of all, Bob treasured the time he spent with his family, especially his grandchildren. He was a very caring and giving person, who was loved by everyone he met.
In addition to his wife, he is survived by two sons, Michael (Lisa) Conner and Andy (Noel) Conner, both of Lock Haven; three daughters, Theresa (Paul) Caimi of Lock Haven, Susan (John) Blesh of Woolrich and Samantha (Jeremy) Chapman of Jersey Shore; two brothers, Clarence "Tuffy" (Linda) Conner and William (Vickie) Conner; three sisters, Sharon (Jerry) Delaney, Ethel (Steve) Eisenhower and Shirley (Bob) Bloom; and ten grandchildren, Jared, Dillon, Lucas, Chase, Mason and Eli Conner, Joseph Caimi, Zeta and Nevin Blesh and Mazie Chapman.
A funeral service will be held on Saturday, March 18, 2017 at 12 noon at the Woolrich Community United Methodist Church, 1080 Park Avenue, Woolrich, Pa 17779 with Pastor Samantha McElwee officiating.
Friends and family will be received at the Woolrich Church, Friday evening from 5 to 8 p.m. and on Saturday from 11 a.m. until the time of the service.
Private burial will be held at the convenience of the family at a later date.
In lieu of flowers, memorial contributions may be given through the funeral home to the Susquehanna Health Home Care & Hospice of Williamsport.
Arrangements are under the direction of the Donald G. Walker Funeral Home, Inc., 231 High St., Flemington, Pa 17745.
Online condolences may be sent by visiting www.donaldwalkerfuneralhome.com