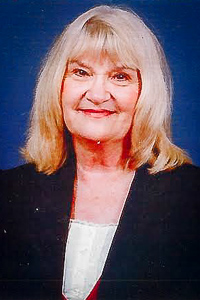 Evelyn Jane Stover, 78, passed away in her home in Virginia Beach, Virginia on March 8th, 2017.
She was born to the late Robert and Mary Shearer in Orviston, Centre County, Pennsylvania on
December 23rd, 1938. The widow of John Armor Stover, she is also preceded in passing by her sisters Beverly Simcox, and Diane Gensib. Left to treasure her memory are her six children: John Jr., Michael, Stephen, Eric, Jennifer, and Joseph, thirteen grandchildren, her sisters Robin Allen and Mary Louise Filmore, her brother Jeff Hetzel, and many more loving friends and family members.
A thoughtful and caring mother through and through, she taught her children humility and
humanity. Evelyn loved spoiling her grandchildren with her love and attention, and was always an important presence in their lives. She was a hard worker, and enjoyed staying active whenever possible.  Evelyn was passionate about her hobbies, which included cooking, knitting, gardening, reading, film, bingo and her favorite sports: baseball, and tennis.
She graduated from Lock Haven Junior – Senior High School in 1956, Studied Business Finance at Gannon University, and Interior Design/Architecture at La Salle University.
The service will be held on Thursday, March 16th, at 11:00am at the Moriarty Funeral
Home & Crematory, 112 E Church Street, Lock Haven, Pennsylvania 17745. She will be laid to rest next to her late husband at the St. Agnes Cemetery following the service.