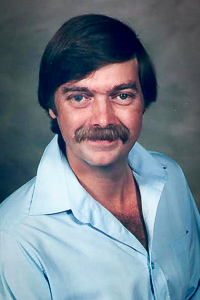 Craig Temple Bridgens, 63, of Lock Haven passed away Saturday, March 11, 2017 at his home.
Born on March 30, 1953 in Williamsport, he was the son of the late Russell Edward and Betty Jane Temple Bridgens.
Craig was a 1972 graduate of Lock Haven High School and attended Lycoming College, receiving numerous degrees.
He was a Veteran, having served in the United States Army during the Vietnam War.
He was employed as a chemist for Lock Haven City Sewer Plant, Henkel Corp., and currently by Avery-Denison Corporation.
Craig was a member of the Sons of Italy as well as the Fraternal Order of the Eagles.
Surviving is one daughter, Kristie (William) Hamm of Lock Haven; one step-daughter, Lecia (Christopher) Renn of Coudersport; a brother, Marc (Joyce) Bridgens; a sister, Bobbi Jo Simcox; two grandsons, Craig (Erica) Galentine and Jason (Rachel) Galentine; two step-grandsons, John (Wendy) Hamm and Alexander Renn; 12 great grandchildren; 7 nephews and nieces; his ex-wife, Sharon Grigsbey of Lock Haven; and his best friend, Joanne Foringer of Lock Haven.
In additional to his parents, he was preceded in death by a granddaughter, Stephanie Lea Galentine in 1989.
Arrangements are under the direction of the Donald G. Walker Funeral Home, Inc., 231 High St., Flemington.
Online condolences may be given by visiting www.donaldwalkerfuneralhome.com