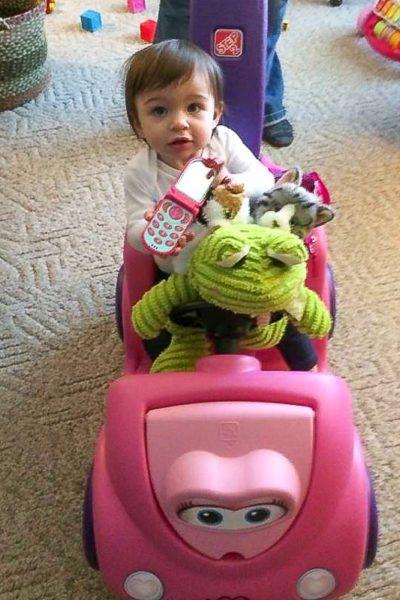 This sweet little girl is Madison Buttorff of Jersey Shore. She turned one year old on March 9. She started walking at 10 ½ months old and is going full force now.
She is considered a miracle baby from her family as they waited many years for her.
Her parents are Ryan and Stacie Buttorff. Grandparents are Linda and Max McGaha and the late Cliff Fantaskey of Renovo, Sandy Buttorff and the late Steven Buttorff of Jersey Shore.