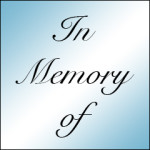 MILL HALL – Mary J. (Drabic) Keller, 92, of Mill Hall, died Tuesday, February 14, 2017 at her home. She was the wife the late William E. (Babe) Keller, Jr.
She was born March 18, 1924 in S. Renovo, the daughter of the late Stephen P. and Mary M. (Kudrick) Drabic. Mary was a member of the Holy Spirit Parish.
Mary is survived by her sons, Roger D. Keller and wife, Cheryl A. of Williamsport, and Thomas R. Keller and wife, Cheryl A. of Lamar; four grandchildren, Julie Gindhart and husband, David of Port Matilda, Jay Keller and wife, Gloria of San Diego, CA, Carolyn Keller of Binghamton, NY, and Paul Keller and wife, Melissa of Williamsport; eight great-grandchildren; one sister, Ethel Long of North Bend, and several nieces and nephews. In addition to her beloved husband, Mary is preceded in death by her brothers, Clarence Drabic, and Robert Drabic, and sister Lani Beylotte.
A Mass of Christian Burial will be held at 11 a.m. on Monday, February 20, 2017 at St. Agnes Catholic Church, 3 E. Walnut St., Lock Haven, PA 17745. The Rev. Father Joseph Orr will be officiating at the service. Burial will be at North Bend Cemetery, in North Bend, PA. Helt Funeral Chapel, Mill Hall is in charge of arrangements.
Memorial contributions may be made to the Holy Spirit Parish, 3 E. Walnut St., Lock Haven, PA 17745, or the Lock Haven Catholic School, P.O. Box 303, Lock Haven, PA 17745.
Send Condolences at BestLifeTributes.com