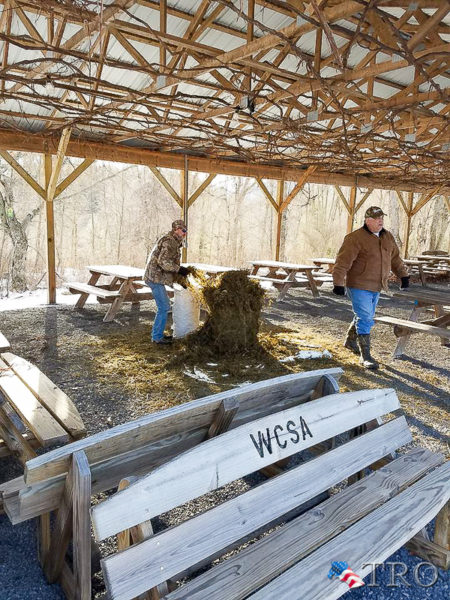 HYNER – The Western Clinton Sportsmen's Association will hold their third and final corn distribution on Saturday February 18, 2017 starting at daylight until 10 am at the club house.
Distribution will be available first come first served and all card holders will need to be present in order to receive their two bags per membership. If you would like to join the WCSA, memberships are available and can be purchased during the distribution.
The club house, located in Hyner and has been an active club for many years and have provided extra feed for wildlife each winter for some time. They also offer a shooting range, a beautiful club house that is available to rent and they provided the main location for the annual Hyner Challenge, among other events.
The WCSP recently added some new active members, and along with past members, they have put their heads together to make some good changes and hopefully continue to bring the Sportsmen's Association to the positive side.
The board of Directors of the Western Clinton Sportsmen's Association want to Thank all members and local organizations for their donations and continuous support.
The 2017 officer's are President: Mark Minihan, V.President: Rick Davenport, Treasurer: Kyle Stewart and Secretary: Reed Morton.
The Board of Directors include: Gene Lavelle, Eric Knauff, Will Kelley, Bill Probst and Greg Lucas. Memberships: John Drake