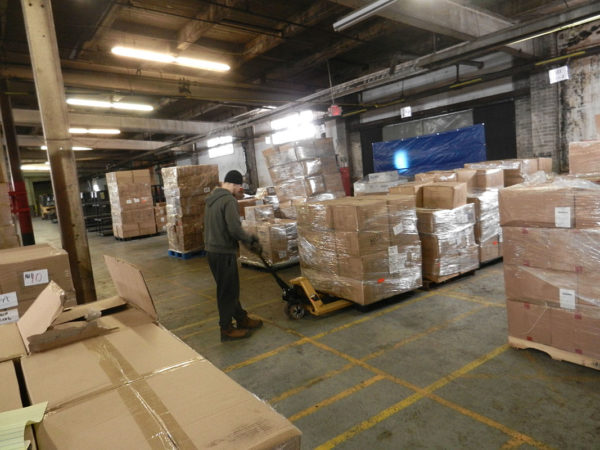 LOCK HAVEN — Lootcrate.com is what it is called, a West Coast nerd-oriented, cutting-edge online business expanding to the East Coast. And the five-year-old company has decided the old Piper Aircraft manufacturing facility will best serve as its East Coast distribution center.
Loot Crate is a Los Angeles-based online purveyor of everything geek – from Teenage Mutant Ninja Turtle Tiki Muglets to Captain America Golden Age Shields.
The firm is growing and picked the west end of the old Piper site for its East Coast distribution center. Steve Wadsworth, Lootcrate operations consultant, cited two reasons for the move east to its new location: 1) to better service its eastern customers faster, and 2) the Piper site warehouse setup allows for growth.
The company is in the midst of site preparation and Wadsworth said word will soon be forthcoming on employment opportunities. He stressed that community members should watch for those opportunities to be announced later in March. He said some 10 to 15 employees should be hired to start.
Site clean-up began two weeks ago, the company initially utilizing two large warehouse units to the south of the original Piper manufacturing wing.
Wadsworth indicated the setup will be similar in concept to online giant Amazon, what he called a pick/pack and ship operation, using conveyor belts and employees to box up items for shipping on a monthly basis to customers. He said FedEx has already been lined up and Lootcrate will be its biggest area customer.
According to the company website, customers can sign up for "monthly mystery crates for pop culture fans filled with incredible and exclusive items and apparel from your favorite tv shows, movies, games and more."
The site is already teeming with boxes of nerd and geek specialty items, awaiting shipment to the company's growing customer base in the eastern United States.
Lootcrate is leasing the space from a Brooklyn party which owns the old Piper site.