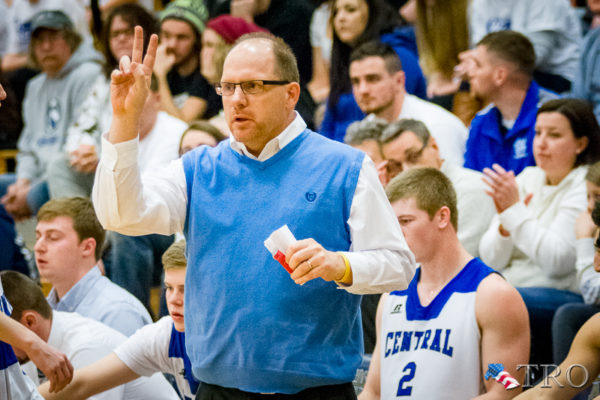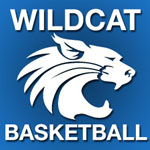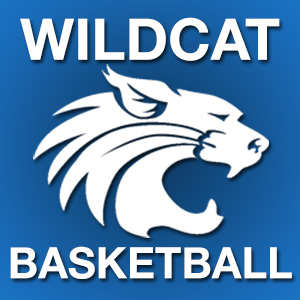 BALD EAGLE TOWNSHIP — Scott Baker has stepped down after 15 years as the Central Mountain boys' basketball coach.
Baker told therecord-online he submitted his resignation earlier today, stating "After 16 seasons as head coach and 30 total in coaching, the timing was right."
Baker's final Wildcat team won its first-ever District 6 title earlier this season. The team finished with a 17-9 mark, the best under Baker's tutelage; second best was a 16-7 mark and a district runner-up finish in 2012-13.
A key player on Baker's recent squads was his son, all-Heartland Conference guard Brody Baker and coach Baker cited a desire to follow his son and daughter Avery, an eighth grader, in his decision to step aside: "Brody will be heading to Elizabethtown to be part of the Blue Jay basketball program and I want to have some flexibility to attend his events.  Additionally, Avery will be a high school freshman next season and I want to be able to attend her events as well."
Baker called the recently completed season a special one.  "Championships were never my first priority rather helping to mold young men was.  However, this year unfolded like a dream.  I knew going in that this would be my last season but never wanted anything to be about me.  As coaches and as a team, we really believed we had the players to perhaps win a championship and so made that a goal (league and district championship).  So ultimately to be able to achieve that goal this year was very humbling," he said.
He did not rule out a return to coaching at some point, stating his short-term priority will be working with his daughter, "helping her become the best player she can be." But he left the door open: "I don't honestly know what else the future may hold in coaching but I'm honestly fresh and will probably be quite anxious at different times of the year when I have been so accustomed to doing basketball things.  What I will absolutely miss the most is the relationships that I have established over the years with many fine young players.  While I have no regrets, I will need to find a way to fill time when my kids aren't playing.