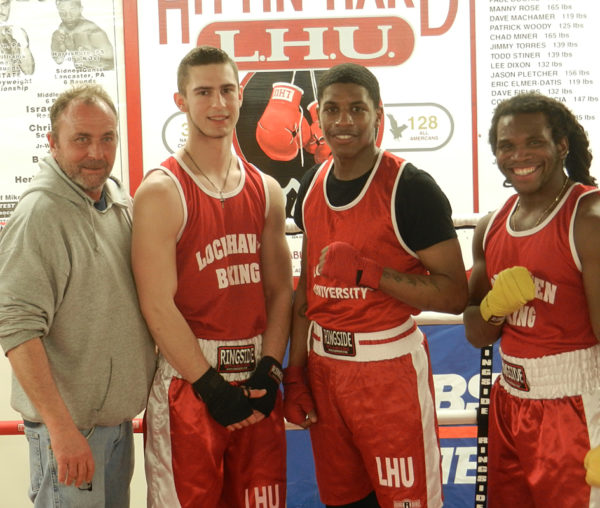 LOCK HAVEN — The best collegiate boxers on the East Coast will be on display at Lock Haven University this weekend as the LHU boxing club hosts the East Regional Collegiate Boxing Tournament.
Eight teams, led by the defending national champion U.S. Military Academy, will participate. The event will be staged at the school's East Campus gymnasium (the former Lock Haven High School gym) on W. Main St. starting Friday at 5 p.m.
The host Bald Eagles will have three fighters on the card in James Earle from Williamsport at 139 pounds, Colton Killian from Jersey Shore at 156 pounds and Tafari Gravasande from Philadelphia at 165 pounds. All three are returning LHU boxers and all three qualified for the national tournament a year ago.
Other schools participating are the Coast Guard Academy, Massachusetts, Connecticut, Trinity College, Penn State and Shippensburg.
LHU coach Ken Cooper said the competition will be strong from "top to bottom." He said there likely will be 19 bouts Friday and another 17 on Saturday and a few on Sunday.
This year's event is again presented by local dentist Richard L. Powers II, DDS. Boxing will also be held Saturday, beginning at 1 p.m. and, if needed, on Sunday at 12 p.m. Regional qualifiers will advance to the national tournament scheduled for April 6-8 in Lawrenceburg, Ind.