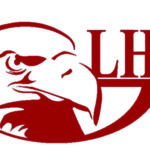 LOCK HAVEN — Lock Haven University is grappling with two issues as it works to maintain its intercollegiate athletic program.
The school has seen a significant drop in enrollment in recent years, thus less income to support its NCAA programs. At the same time its female enrollment has increased proportionately relative to its male enrollment, causing the school to act to remain in compliance with federal gender equity regulations.
As a result LHU administrators have been analyzing the athletic department budget and programs and have determined the school's longstanding men's track and field and cross country sports will be dropped at the end of the current school year.
Rodney Jenkins, LHU vice-president overseeing intercollegiate athletics, said that is part of a recommendation, "Lock Haven University Athletics Department Proposed Realignment Plan," delivered this week to school president Michael Fiorentino Jr. Jenkins said the president will review the proposal, confer with principals, and make his final decision.
As written, the report calls for an end to the men's indoor and outdoor track and field programs and the men's cross country program. Jenkins said some 22 students are currently involved in those sports.
Additional recommendations include a challenge to the school's Division I field hockey program to do more fundraising to help sustain the sport. Jenkins said LHU's other Division I sport, wrestling, raises funds to support its scholarship and operational commitments. All other university sports are in the NCAA Division II category.
Sports funding at LHU is linked to student activity fees and those dollars drop when the student population drops. Bottom line, Jenkins said, athletics has lost some $300,000 due to declining enrollment, "This prohibits us from operating at the same level as we did when we had 5,400 students enrolled."
Compounding the challenges facing the university, it projects the percentage of female students at the local school to rise from the current 56 percent to 60 percent by 2021. Federal Title IX regulations require that the university must provide equal opportunities for women proportionate to enrollment percentages; hence the men's track-related programs will be cut while women's sports will remain the same. Women's swimming had been considered for elimination but a growing percentage of female students at LHU has saved that program, Jenkins said.
After Fiorentino's review, Jenkins said, some final decision on the athletic programs is expected on or before March 23.