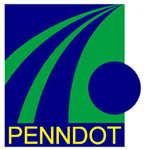 CLEARFIELD – I-80 westbound in Clinton County between Jersey Shore/192 exit and Loganton/185 exit is fully open, following a multi-vehicle crash yesterday that closed this section of roadway, according to the Pennsylvania Department of Transportation (PennDOT). With both lanes open, PennDOT has removed the detour using exit 212B, red detour, and re-entering 1-80 in Lock Haven.
As travel returns to normal, PennDOT cautions drivers to remain alert for slowed or stopped traffic.
Motorists can check conditions on more than 40,000 roadway miles, including color-coded winter conditions on 2,900 miles, by visitingwww.511PA.com. 511PA, which is free and available 24 hours a day, provides traffic delay warnings, weather forecasts, traffic speed information and access to more than 825 traffic cameras.
511PA is also available through a smartphone application for iPhone and Android devices, by calling 5-1-1, or by following regional Twitter alerts accessible on the 511PA website.
The department also asks motorists to allow plenty of space when driving near plow trucks. Also, for their own safety and the safety of plow operators, motorists should never attempt to pass a truck while it is plowing or spreading winter materials.
For more winter driving tips and information on how PennDOT treats winter storms, visit www.PennDOT.gov/winter.
For PennDOT regional information on Twitter, follow www.twitter.com/511PAStateCOLL.