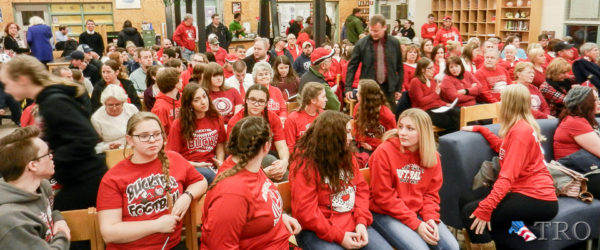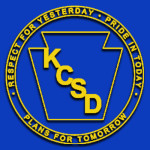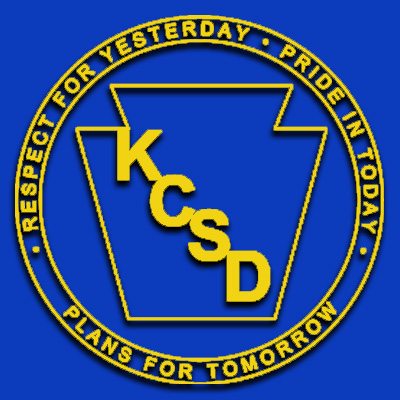 BALD EAGLE TOWNSHIP — The Keystone Central School Board is dealing with a multi-million dollar budget deficit in the new fiscal year budget, but board members made it clear Thursday night any budget cuts will not include closing Bucktail High School.
Better than a hundred mostly red-clan Bucktail supporters, students and adults, jammed the Central Mountain High School cafeteria for a board finance committee meeting, then relocated to the school library for the regular March board meeting.
But any western Clinton County fears their Farwell school would be closed were quickly eased at the finance committee meeting attended by all nine school board members. Those board members who spoke all shared the same sentiment: closing Bucktail will not be part of the new budget formulation. Those sentiments were met with a round of applause from those at the committee meeting. Another round of clapping was heard at the school board session that followed when board president Butch Knauff, Renovo area representative wearing a Bucktail shirt, made it all but official, "Bucktail consolidation is off the table."
A number of Bucktail supporters had signed up to speak at the meeting and did so, although all indicated relief that their school would be saved. Dr. Frank Conly, who had been involved in fighting a feared school closing in 1995, said he had some complaints but would tear them up based on the positive board decision.
Bucktail supporters spoke of the improvements and renewal occurring in the Renovo area. Business owner Jean Nestlerode noted the new tax dollars to flow to the school district as the proposed Renovo Energy Center comes to fruition. Borough council member Tom Tarantella Jr. cited ongoing improvements in his town and said there would be a halt to growth if the school were to close. Tom Tarantella Sr. said the district has a budgeting problem and said, "If you can't afford a Cadillac, you have to buy a Ford." Bucktail Medical Center administrator Tim Reeves cited the on-going efforts to turn around the medical center's financial picture and encouraged the school district to pursue fiscal responsibility.
The board meanwhile is to consider seven pages ofadministration-provided possible cuts to balance the district budget for the new fiscal year beginning July 1. Board members are to submit their recommendations to the administration for further discussion at the board's finance committee meeting and board meeting in early April.
This slideshow requires JavaScript.