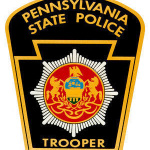 WHITE DEER TOWNSHIP — State police from the Lamar Barracks made a Tuesday morning traffic stop on Interstate 80 and say they found cocaine with a street value of $100,000.
Trooper David Kirkendall and Corporal Gerald Lydon reported they stopped a westbound vehicle at I-80 mile marker 209 near the Clinton/Union County line, the vehicle pulled over for several traffic violations. The driver was identified as Karim M. Hicks, 35, from Bronx, NY.
The police said Hicks consented to a vehicle search and a kilogram of cocaine was alleged to have been found in the glove box. The field weight was 2.27 pounds, police said, with a $100,000 street value.
Charges of possession with intent to deliver, possession of a controlled substance and possession of drug paraphernalia were filed before Union County district judge Jeffrey Mensch, in addition to various traffic offenses.