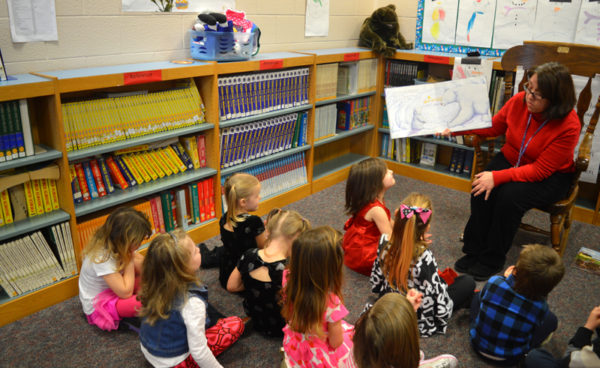 By LaKeshia Knarr
LOCK HAVEN – This year at Keystone Central School District, roughly 100 students found themselves seated behind desks, pencils out and learning caps on well before they could have in years past.
Back in early September, these students were beginning school an entire year before they would have been able to just a year ago.
That's because Keystone Central began offering pre-kindergarten classes throughout the district this school year. It took an investment of nearly $750,000 to make the pre-k program possible, as the district hired six educators, six assistants, and ordered materials for the new classes.
The pre-k program is split across five schools, with Robb Elementary housing two of the classes, and Liberty-Curtin, Dickey, Renovo and Mill Hall elementary schools each offering one class. There are roughly 18 students per classroom.
The mostly 4-year-old students stay in class for the full school day each day of the week, and transportation is provided, explained Sarah Burke, a pre-k teacher at Robb Elementary.
Burke, who received her degree in early childhood education from Lock Haven University, is in her third year of teaching. This is her first year at Keystone Central and working with pre-kindergarten students. Previously, she worked at a private school in Centre County.
"This is a super important program because it gives the students exposure at an early age to education," said Burke. "I just can't say enough how important this program is for the community."
She said the coursework ranges from lessons on manners and etiquette to guided reading and writing, basic math, shapes and colors, solving word problems, and team-building exercises.
When The Record visited the classroom February 14, students were busy enjoying a special Valentine's Day snack.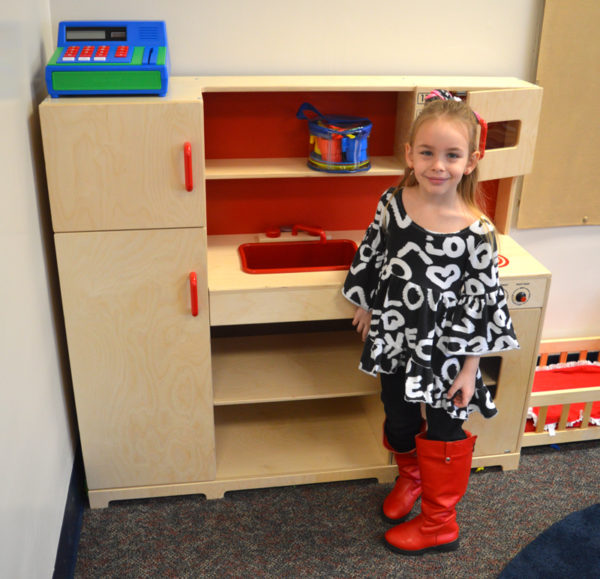 Briar, age 5, said she enjoys playing with the toddler's kitchen in the classroom, as well as learning numbers, patterns and calendar math. Her classmate Adysen, age 4, said she likes to play with her friends, and enjoys learning the ABC's.
"My goal for all the students is that everyone makes progress in their own way and that they're all ready for kindergarten next year," the teacher said.
Burke noted she tries to make the lessons fun and engaging, because this is the students' first educational experience. At this stage of their development, she explained, they are exploring and she wants them to enjoy the process of learning.
"I've seen so much growth already," she continued. "They're so eager to learn."
The teacher also tries to let the students' interests guide some of her instruction. For example, she knows they love animals – so she is often finding ways to use animals in her lessons.
"The main thing is making sure the lessons are super concrete, so they have a stable foundation to build on," she said. Repetition is key, Burke said.
"I think it's amazing. What I'm seeing this pre-kindergarten children do is unbelievable," said Robin Taranto, Robb Elementary School principal, commenting on the students' progress since September. "They have fallen into the routines and procedures like we would expect of everyone… It's just been an amazing program."
Taranto is looking forward to seeing the benefits of the program as the students make their way through the educational system, as well.
"They are going to be entering kindergarten so far ahead because they're working through vocabulary, stories, math … they're getting all of that for an extended period of time," she said. "They'll know all of these things and they'll know what to do when they get called on."
In addition, she said, the pre-k students will be familiar with cafeteria, recess and fire drill protocols, making for smoother transitions in future grade levels.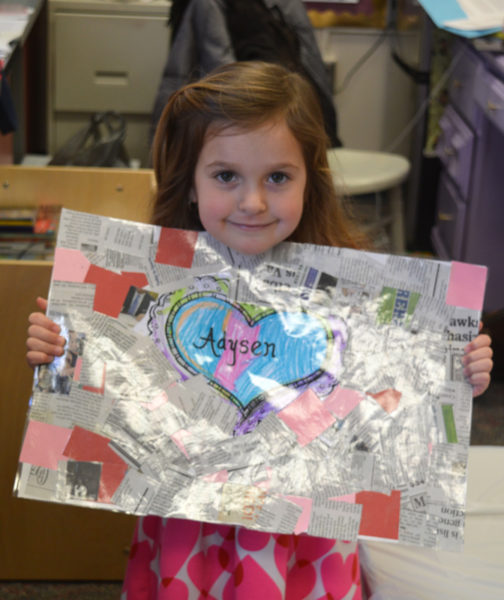 "The Pre-K program in Keystone Central has been a great success.  Our Pre-K students are reading, writing, and solving problems that many people might think would be impossible for 4 year old students to master," said district Superintendent Kelly Hastings. "Not only do we believe this program is great for the students and their families, but we know that early childhood programs are key to our county's growth and prosperity.  We are hopeful that the support from the state, through a fair funding formula, will allow us to continue to offer such high-quality and needed programs in the district."
It is unclear if recent discussions regarding school funding and potential budget cuts included this new program, or the elementary cyber school program that was also initiated this year at a cost of $200,200.
District administration has scheduled a special Property & Finance Committee meeting prior to the regular board meeting this Thursday, March 2. The committee meeting will begin at 5 p.m. in the Central Mountain High School cafeteria, 64 Keystone Drive, Mill Hall, with the board meeting beginning at 6:30 p.m. in the library.