photos by George Bidwell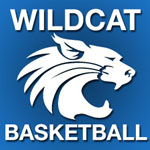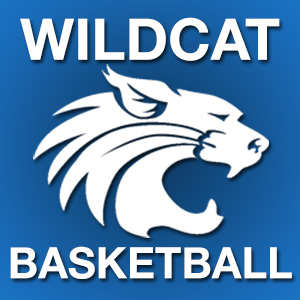 CRESSON – It was saving their best for last that sealed a 65-63 win over Hollidaysburg to earn Central Mountain (17-8) their first-ever District 6 championship in boys' basketball.
The Wildcats struggled with the Golden Tigers during the regular season but CM head coach, Scott Baker knew if the 'Cats could keep the score close, anything was possible.
Central Mountain did just that, kept stride with Hollidaysburg in the first half with the Golden Tigers barely edging the Wildcats 15-13 in the first quarter and 14-13 in the second to hold a slim 29-26 halftime lead.
Then the 'Cats offense found their stride in the third quarter knocking down 20 more points in the third quarter while defensively holding Hollidaysburg to just 9 points to turn the table and hold a 46-38 lead heading into the final period.
Hollidaysburg regained their offensive momentum and put up 25 points in the fourth quarter but the Wildcats had 19 points of their own, just enough to prevail for the 65-63 win.
That final period saw CM work a 8-of-11 effort from the penalty stripe led by Matt Storeman who hit 5-6 of his free throws with another pair from Justin Neff.
From the field in that final effort Wyatt Bumbarger hit a pair of 3-pointers and Kyle Everhart drained one shot from outside the arc and Neff hit a deuce for Central Mountain.
In all, four 'Cats hit double figures on the night. Neff had 16, Bumbarger 14, Everhart 13 and Storeman 12. Trevor Hanna scored 5, Brody Baker 3 and Collin Jones scored 2 points.
Now it will be a waiting game for Central Mountain as they will not play again until Friday, March 10, 2017 when they will face the District 10 runner-up at a time and location to be determined.
| | | | | | |
| --- | --- | --- | --- | --- | --- |
| Feb. 25, 2017 | 1 | 2 | 3 | 4 | TOTAL |
| CENTRAL MOUNTAIN | 13 | 13 | 20 | 19 | 65 |
| HOLLIDAYSBURG | 15 | 14 | 9 | 25 | 63 |